---
---
KeroChu a.k.a. KeroChu Kawasaki (川崎 向日 Kawasaki KeroChu )is a ex-rail enthusiast, who based in Hong Kong.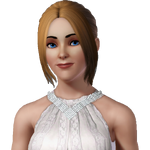 Despite the retirement from the enthusiasm itself, I am still working as a committee member for a local railway concern group Rail Connection, trying to aid the development of rail enthusiasm and train spotting in Hong Kong.
Current Operation on ERTHK
OH YEAH LIKE I CARED. I am going to UNIVERSITY BABY!
Completed Stuff
Disclaimer for being an annoying arse
Just to be clear, don't startle me. Offenders will be shot, survivors will be shot again. All challenged writers will be expelled by me with EXTREME PREJUDICE. I don't care what it takes - don't do anything stupid.
Do not be fooled by the avatar. She is just a Sim.